Our trade supply Visofold 1000 bifolding doors are one of our most popular folding sliding doors for building professionals, home improvement businesses and the broader trade market.  In this article, we tell you everything you need to know about this reliable, quality-made aluminium bifolding door and why it is an excellent choice for your residential projects.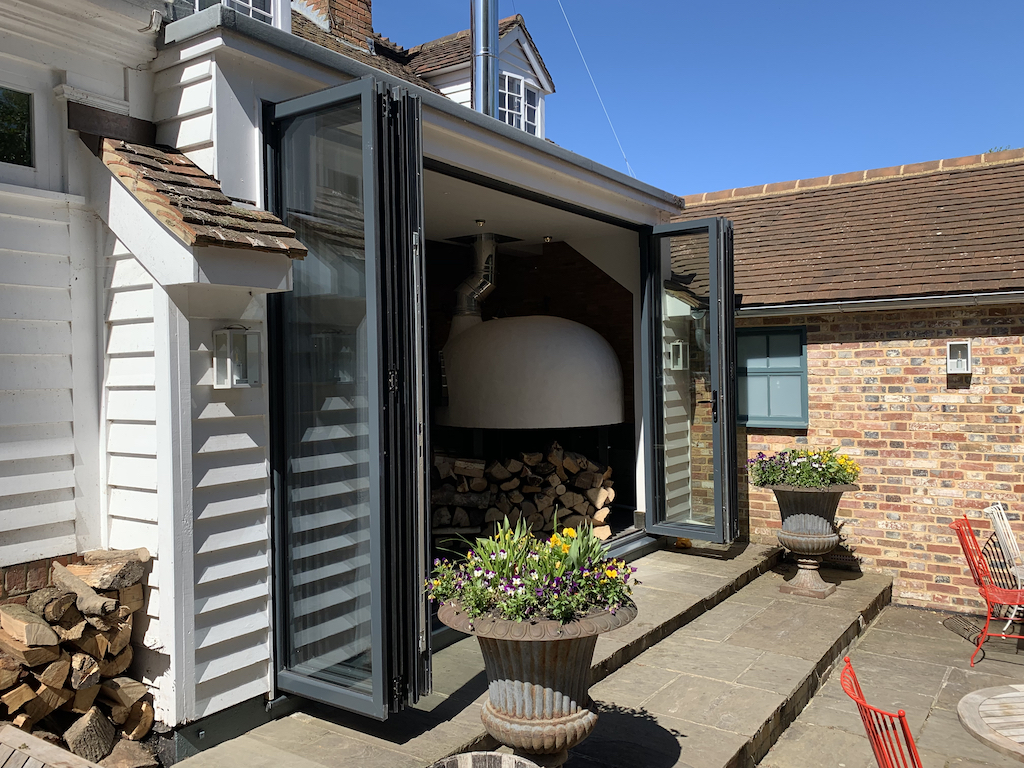 Information about Visofold 1000 bifolding doors.
The Visofold 1000 bifolding doors we supply on a trade-supply basis are just one of the different Smart Systems bifolds we make.  There are other doors available in the Visofold range, but the 1000 model remains the most popular. Ideal for your residential projects as well as in commercial environments, the Visofold bifold is long-established, tried and tested and reliable.
Smart Systems, the systems company, extrudes and paints the aluminium profiles.  These then come to us, where our high-tech factory fabricates the product to your exact sizes and specifications. As well as the 1000 model, we also offer the following versions.
Visofold 2000 having square sections and widely used in bars, restaurants and high traffic buildings.
Visofold 3000 with a rounded frame and sash section also for residential projects as well as commercial.
The 4000 model is another model with additional profiles for commercial use.
The latest Visofold 6000 is the slimline version of the range with door mullions under 100mm.
As you would expect from the latest generation door, you get low U-Values, multi-point locking and certified security with the suitable glass and hardware upgrades. The door also comes weather tested to the latest standards.
Reasons to buy Visofold 1000 bifolding doors.
First of all, the Visofold is well-designed with a good design, reliable components and an excellent quality to price point.  Not only are these doors affordable, but also provide a broad range of options for your homeowner clients.  Get in touch with us, and we can explain the various profile choices.  We offer options such as different sashes, narrow or deep rails, a big selection of cills and other accessories. You can also choose matching single or French doors, giving you the same aesthetic as the bifolds in a customer home.
Colour choice is another great reason to choose Visofold folding sliding doors.  Smart Systems have their own powder coating plant giving us quality-painted profiles at excellent lead times.  As a result, our lead times to you are regular and reliable.  As well as a full range of RAL colours, we offer standard white, grey and other shades from stock for even fast lead times.  Also available with this door is a choice of woodgrain aluminium finishes.  Called Woodstructure, these are authentic looking wood-effect colours also very durable and distinctive too.
For your contemporary installations, we also offer the Smart Sensations and Alchemy range of powder coated finishes. Sensations is a range of textured powder coated finishes. The benefit is a tactile feel to the doors, also in a very modern colour palette.
Finally, you get many different opening and configuration options including midrails, traffic doors, corner bifold doors and open corner models too. For your commercial installations as well as for the home, these doors also come with door restrictor options, securing the main traffic door.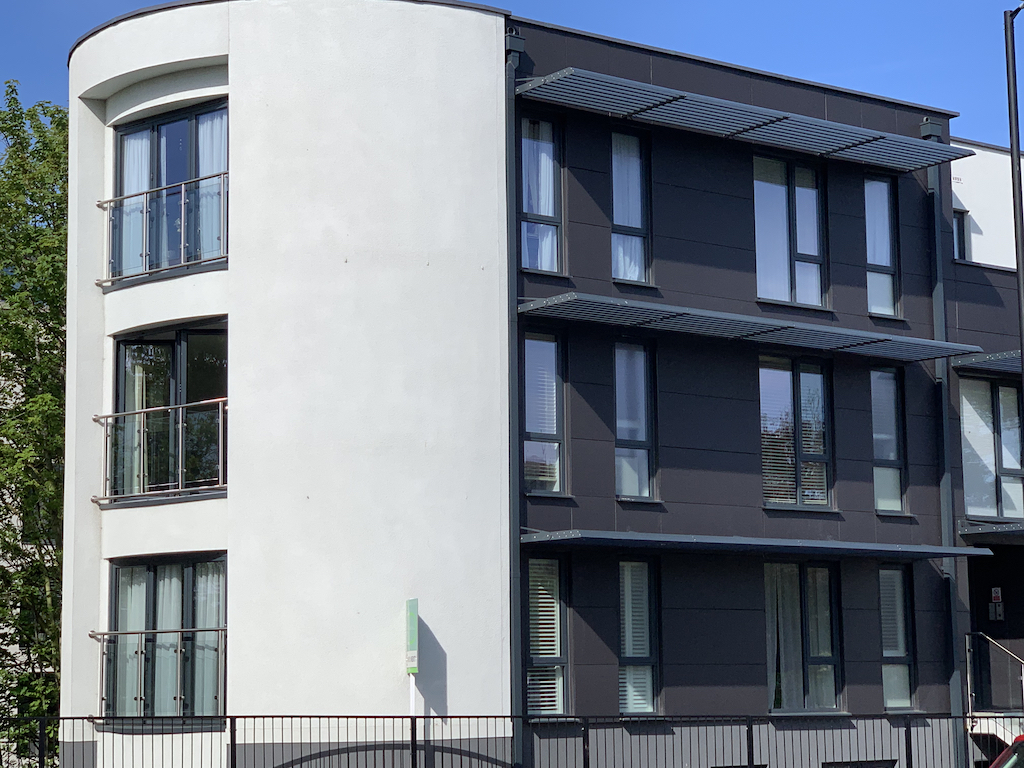 Get prices for trade supply bifolding doors today.
We offer quick quotations and competitive prices for bifolding doors as well as our entire range of residential and commercial doors.
Use our contact form or call us for a price.  All we need is your sizes, colour and specifications.  Our doors come expertly-crafted and with everything you need for fast and easy installations. We deliver in our own vehicles to your works or to site. The doors also come professionally protected for transportation.