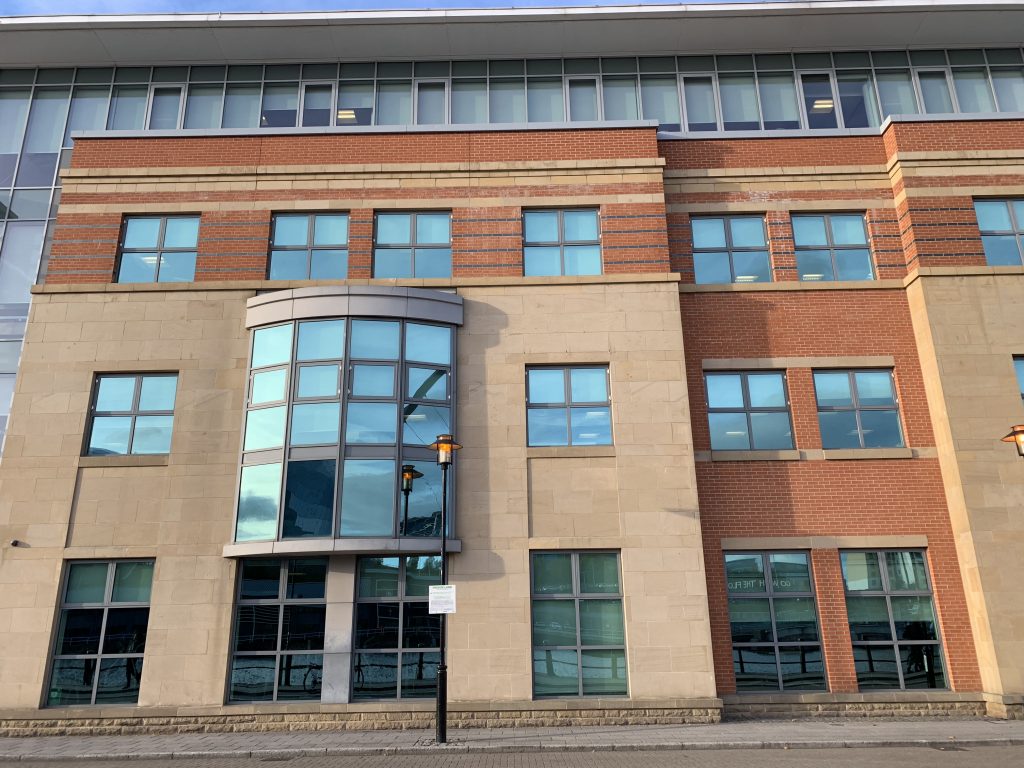 Benefit from working in the commercial sector and offering fit for purpose products in aluminium or pvcu . Trade supply commercial doors and windows, engineered for the higher demands of a commercial or retail environments.
Trade supply commercial doors and windows.
All our commercial systems come from the leading aluminium and pvcu systems houses, designed for high performance and long service life. Our products meet all manner of commercial doors and windows specifications in the retail, healthcare, education, transport and other sectors.
All our commercial doors and windows are designed for longevity, reliability and ease of use in any commercial building. Your commercial clients benefit from dependable products, helping to reduce maintenance costs as well as energy efficient glass and frames helping to create comfortable working environments.
Ideal for all manner of commercial contracts such as schools, hospitals, care homes, offices, shops, restaurants or factories. All our windows and doors come fully fabricated and assembled to meet your architect or building specifications. Our specialist commercial team works with you, ensuring our quality-made windows and doors meet varying building specifications. We help with building aspects such as colour specifications or meeting the requirements of BS8300, Part M of the Building Regulations and the Equality Act.
Supply only Windows for construction projects.
Choose our Smart Systems aluminium windows or Deceuninck PVCu windows in a range of colours, options and to meet your specifications. We also offer other window systems to meet individual projects, specialist functions and building requirements.
Our entire range of windows comes in several opening methods such as casement, sliding, tilt and turn, pivot, reversible and even parallel opening. They also work in high-level environments or where user comfort is required. Our range comes ready for manual or automatic operation, smoke control, window winding gear or anti-ligature furniture.
Choose from a huge range of profile options and accessories such as slimline or wide outer frames, standard or heavy-duty vent sections and other options. Our entire range is also supported by full certification to meet all manner of refurbishment or new build specifications. As well as this, our made-to-order commercial windows come at reliable lead times to help complete your projects on time.
Supply only Commercial Doors.
Trade supply Smart Systems Shopline commercial doors for optimum reliability, safety and security. Widely specified and trusted in the commercial, retail, education and transport sector. Our expertly-made, reliable doors satisfy the demands of any high traffic environment. Choose from manual swing doors, doors prepared for automatic operation and to meet the requirements of the Equality Act for accessibility.
Our doors come fully fabricated, pre-hung or ready to hang in their frames. Cills, beads and other accessories come cut to size saving money on minimum order paint charges too. Our Shopline system provides matching screens and framing, with or without inset opening windows.
For medium traffic our PVCu single or double doors provide solutions. Ideal for projects such as care homes or social housing, rear doors or balcony doors and other similar installations.
Commercial Contracting
Pioneer Commercial supplies and installs our range of aluminium or uPVC win- dows and doors for residential & commercial buildings. We have experience in- stalling in social housing, flats, government buildings, hospitals, schools, busi- nesses etc.
The Pioneer group consists of a multitude of disciplines. All relevant to one an- other, they combine and drive the continued growth and success of Pioneer Com- mercial. We believe that complete ownership of a task leads to a thorough, and well-executed job. To complete a project Pioneer Commercial understands what is required. We also know that procedures and certification are as important as the products we install. This ensures we provide a dependable full-service sub-contract capability.
Pioneer Commercial undertakes the full installation and can draw upon a wealth of experience of several companies under our umbrella. Each organisation has lengthy independent experience and are experts in their relevant field:
Quotations with competitive pricing.
Survey services for made-to-order windows and doors.
Manufacturing services with a dedicated production facility.
Transportation nationwide
Project Management, new build or design and build.
Quality Control to strict processes and controls.
Professional commercial doors and windows suppliers and contractors.
Whether we help you as a reliable manufacturing partner, or we help with our site and contracting services, we guarantee a professional service to meet all manner of commercial contracts.
Contact us today for any forthcoming tender or current product or to discuss how we can help you benefit from the commercial doors and windows market.