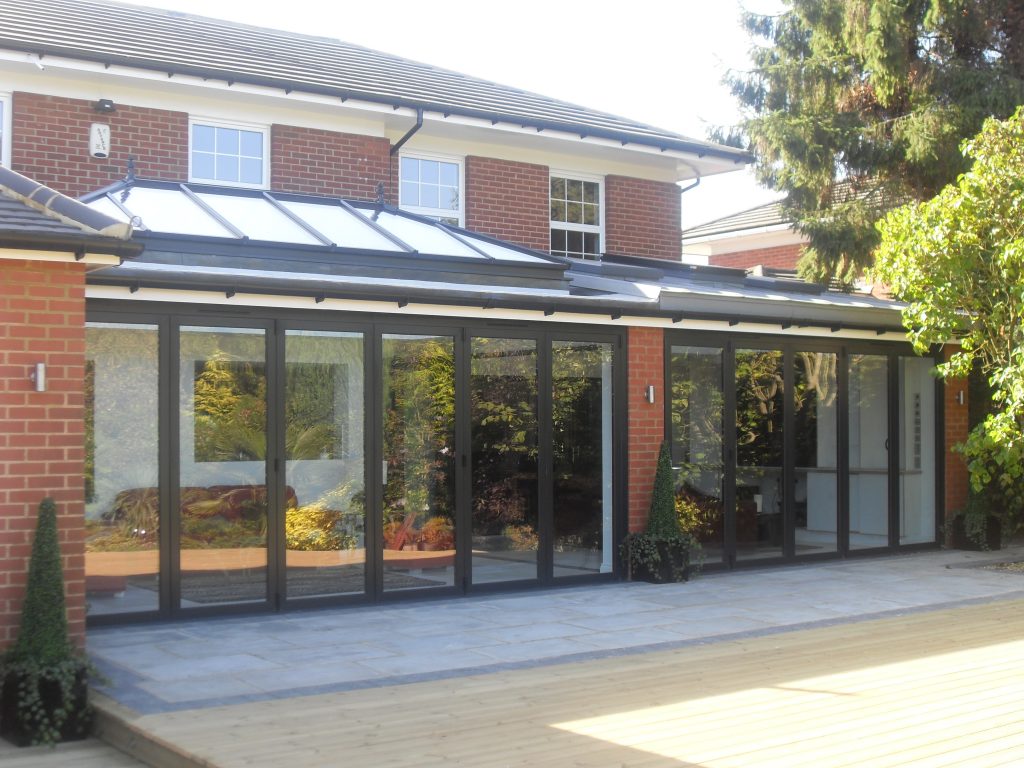 An advanced range of slimline aluminium lantern roofs withthe very latest thermally broken aluminium sections and sophisticated components.
Engineered for high performance with superior fitter-friendly features, our trade supply roof lanterns come together easily with a simple site installation. Our roof systems all come in ready to assemble kits, with all components ready to assemble and with full installation instructions. We also offer installation support too.
Trade supply aluminium lantern roofs.
Perfect for a flat roof, a new extension as well as any of our orangery products, our insulated lantern roof products are ultra-slim, strong and very thermally efficient.
– Slimline roof bars for a contemporary look inside the home, also giving impressive sight lines.
– A seamless flow from the roof ridge down to the edges with minimal upstands and a sleek appearance.
– Designed with industry-leading stiffness and strength, therefore not needing visible tie bars or supports with most sizes.
– The latest Q-LON Gaskets and sales create one of the best sealed roofs compared to gasket designs.
– A neater, faster and cleaner overall installation. No additional silicone sealent needed other than between the upstand and the eaves.
Fast-fit aluminium lantern roofs.
As expert trade suppliers, we choose all our products for the best site fitting experience. First of all is the minimal tooling required. A cordless screwdriver is all you need for the primary assembly of the roof. All other fixings are 5mm hexagonal screws and we even supply you with the torx driver bit.
A sophisticated roof lantern, suitable with our entire range of aluminium windows and doors creates the perfect new extension or modern orangery.
Choose from a range of standard stock colours such as Gloss White, Matt Grey and Matt Black. There is also a dual colour option using a combination of these colours.
Also available is a glazed option with enhanced safety glass such as Clear, Blue, Bronze as well as privacy glass.