Deceunick Windows – Traditional & Heritage
Our trade supply Deceuninck Windows provide you with class-leading PVCu windows you will find easy to sell because homeowners love how they look. Expertly-made and quickly delivered, Pioneer Trading is your go-to trade supplier for a complete range of Deceuninck windows for the home.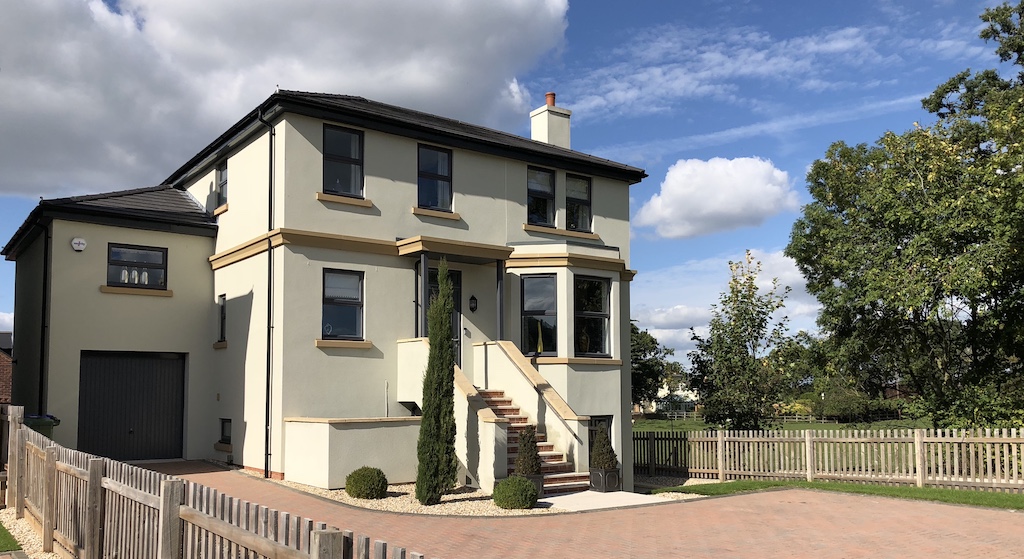 Trade Supply Deceuninck Casement Windows.
Suitable for all types of residential or commercial property projects, every one of our quality-made windows offers high security, excellent energy efficiency and a range of beautiful plain or wood-effect colours. A great collection of trade replacement windows and doors when you need to be competitive on price and sell jobs with good margins. There is also a luxury range of windows for your high-end projects or the discerning client, looking for one of the best PVCu brands in their home.
Whichever Deceuninck product you choose comes with the same excellent specifications, choice of window hardware and extensive glass options.  You also get one of the most comprehensive colour ranges available with any PVCu brand.
Pioneer Trading Company is one of the leading fabricators of uPVC windows in the South East, with over 25 years experience in the industry. Choose from these class-leading trade supply PVCu windows, all meeting the needs of traditional or modern houses.
Deceuninck Traditional 2500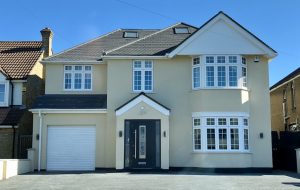 The Deceuninck Traditional 2500 window suite offers you class-leading casement and general residential windows, with all the features and specifications residential properties demand.
Revolutionary upvc window technology and design create a comprehensive range of windows with the best in security, weather performance and energy efficiency.  These A+ and A++ rated windows also come certified to PAS24 security standards and give you sleeker-looking windows thanks to their low sightline seals and gaskets.  You also benefit from windows that are easy to order, easy to fit and provide beautifully finished windows with a range of trims and accessories in the same colour.
Deceuninck Heritage 2800 and Flush Sash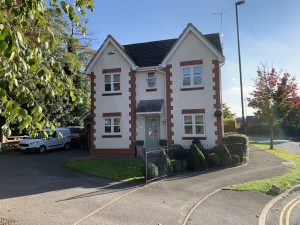 Heritage 2800 windows form part of an overall collection of modern, smooth-contoured windows with intelligent design and high specification.
Three different sash options offer you flush, sculpture or chamfered options meeting the needs of both traditional or modern houses as well as timber-replacement windows for the home.  Every Heritage 2800 window comes in 19 different stock colours with matching trims, cills and accessories. You also get the fast lead times offered by us to your works or site.
Choose the exception Heritage Flush Sash windows and benefit from one of the best timber-look and timber-replacement windows on the market.  Neatly positioned sashes sit flush with the frame and flush with the window outer frame.
Also available with Heritage Flush Sash Windows are slimline frames, modern or traditional window hardware, several Georgian bar options and triple glazing.  We also offer these windows with the desirable dummy sash providing neat and consistent sightlines.  Also available are beautiful woodgrain foils covering the entire window profile. As a result, you get better-looking windows, open and closed.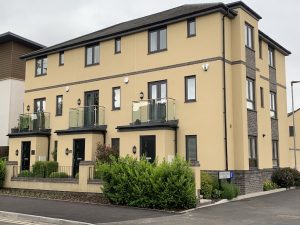 Great reasons to choose Deceuninck Windows.
Our designs are flexible, versatile and created to suit contemporary homes and period properties alike. Good window design extends to the symmetry of window sightlines. Equal sightlines add balance and harmony, giving a cleaner view from the outside in, and the inside looking out. It means our windows look less cluttered and more symmetrical.
All our products undergo rigorous tests to ensure they are of the highest quality, durability and reliability. So your windows and doors will stay beautiful for longer, with very little maintenance. They are also all recyclable
A full suite of windows in several profile designs to match any property.
Matching range of doors with all windows.
A+ energy rating as standard to all windows.
19 'wood-like' finishes from stock
Double or triple-glazed windows.
Choose from matching or contrasting modern or traditional window hardware.
Fast prices and lead times only from Pioneer Trading Company.
10-year guarantee.

Five simple steps are all it takes to get a quote for supply only windows. We then get back to you quickly with a quote and lead time.
Your window sizes, styles and designs with mullion/transom dimensions, viewed from the outside.
The frame colour or your frame colour inside and out if different.
Window handle colour and style or contact us for more information on our availability.
Choose any accessories such as trickle vents, cills, trims and add-on sections.
Your required glass thicknesses (24mm, 28mm, 32mm & 36mm double
or triple glazed units) and whether glazed or unglazed.
Every one of our windows receives a full quality inspection. We deliver to your works or on-site fully protected and ready to install. Cills, beads and ancillary profiles also cut to size for faster site installations.