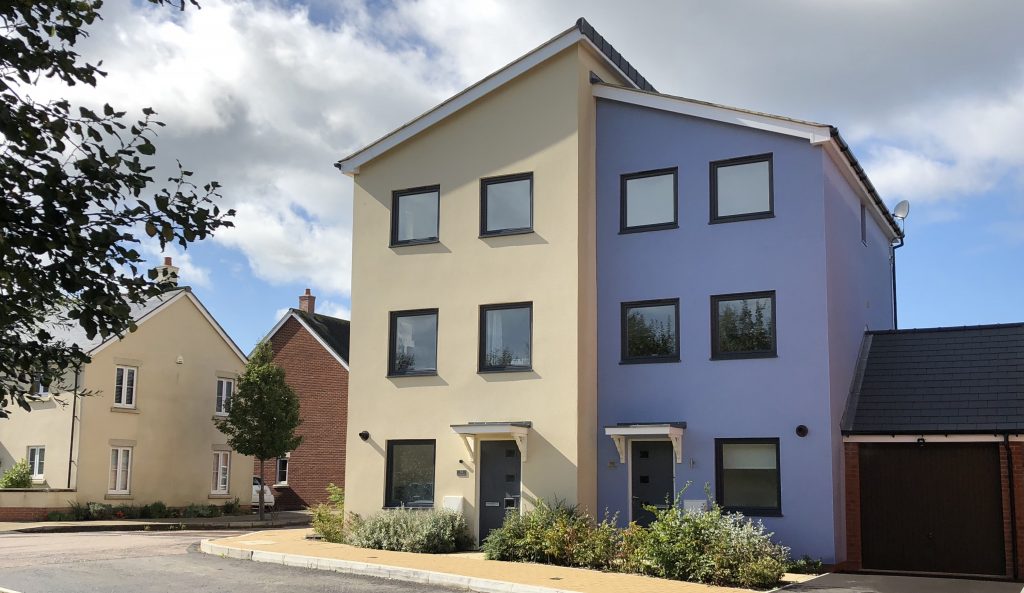 Trade supply PVCu and aluminium windows, suitable for all residential home improvement and new build projects. We also provide a full range of commercial windows for social housing, general window refurbishment projects and for the construction sector.
Trade Supply Windows in PVCu, aluminium and timber.
With great prices, fast lead times and no minimum order value, you benefit from made to order trade supply windows from a trusted, reliable and dependable supplier. We also make getting a quote and placing an order easy too. Complies with Document L of the building regulations. Every one of our windows comes made to the highest standards from Pioneer, your expert window manufacturer for the trade.
Our residential PVCu and aluminium windows offer impressive aesthetics, colour choice and a wide range of styles for houses old and new. Our commercial windows offer the functionality and reliability for high-traffic buildings such as schools, hospitals, offices and other buildings demand.
All our supply only windows come certified to the latest British and European standards for material and component quality, security ratings, air, wind and water resistance and with a trusted manufacturers guarantee. Installation is easy thanks to glazed or unglazed options, hung window sashes as well as cut-to-size or bar length cills and trims.
We also get all the help you need buying our windows thanks to friendly and expert sales or technical support for all your windows requirements.
Aluminium Windows

Benefit from the buoyant aluminium market with a full range of aluminium windows for homes, retail buildings and commercial property. Residential casement windows in traditional and contemporary styles as well as the latest steel-replacement windows. Also available are high-insulation windows, tilt and turn, reversible and even parallel opening windows.
A full suite of residential and commercial aluminium windows with none of the headaches associated with buying ready-made aluminium windows.

Pioneer offers home improvement professionals, solutions for all their window requirements in the full RAL, dual colour and woodgrain aluminium finishes. Get a fast quotation and competitive price today.
Deceuninck PVCU Windows
Our entire Deceuninck system helps you sell more windows. High quality best in class windows products come with features such as with concealed gaskets for the best appearance, an A+10 window energy rating, certified security and the Colourways suite of colours. Engineered and made to last, with all manner for styles and options for houses and commercial property. Decueninck PVCu windows also come in conventional sculptured or chamfered designs, beautiful Heritage and timber-look options and integrate fully with the door ranges for a coherent home solution.
Also available is a quality range of trade supply sliding sash windows, tilt and turn windows and reversible windows. You also benefit from smoother-running projects thanks to our extensive stock of white, coloured, foiled and woodgrain colours, all on the same lead times.
Profile 22 Optima Windows
New for 2020, Profile 22 Optima windows come with excellent profile quality, great specifications and homeowner appeal. They're also widely used in the commercial market too.
With a choice of window styles and our always-reliable delivery and competitive prices, we guarantee attractive, functional and reliable windows for your residential, refurbishment or construction projects.
Whether you choose the chamfered or sculptured suit of casement and other windows, every window comes with the best security, energy efficiency and legendary low maintenance. Give your customers great windows and attractive margins for you.
Timber Windows
High quality engineered timber windows factory painted or stained for the best in quality and surface finish. A selection of traditional, lipped casement or flush case- ment windows as well as contemporary timber windows.

Glazed windows.
For the customer looking to save time on site, we also offer a selection of factory glazed pvcu windows supplied with energy efficient glass. Talk to us today about our glazed windows service for easier site installation on smaller projects. Available across our casement, sliding and commercial ranges.
Get your trade supply windows prices today.
Getting a quote for any of our windows is quick and easy. Use our contact form and we will get back to you with a competitive quotation and delivery times.