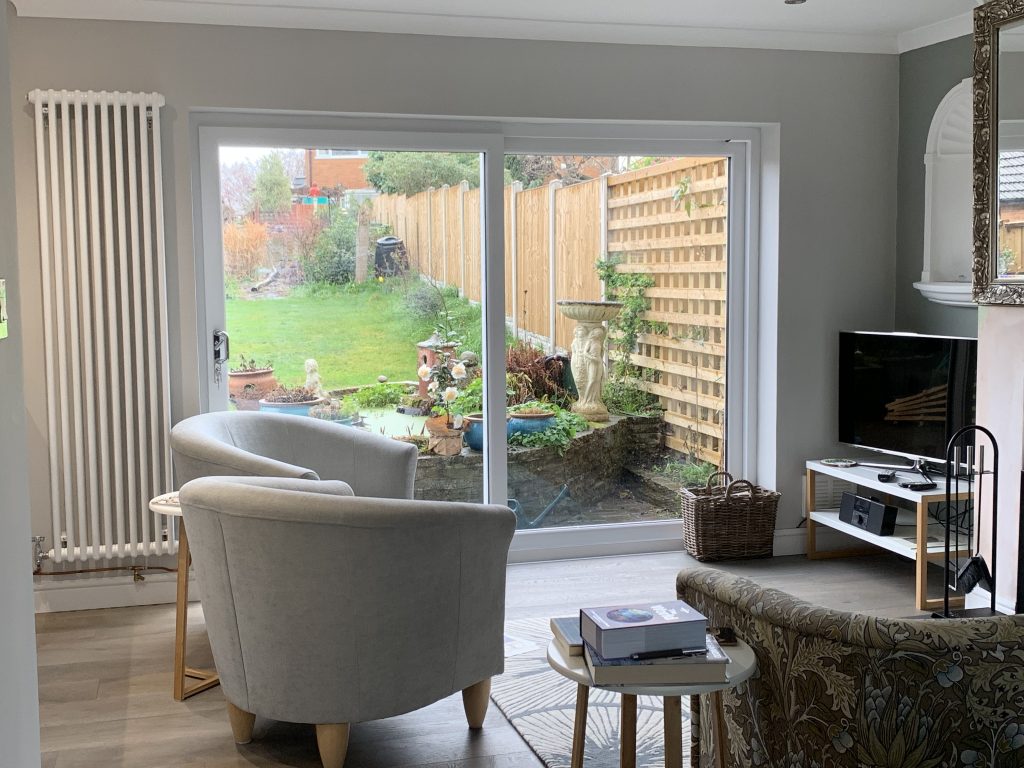 Regarded as one of the best sliding patio doors in PVCu, Deceuninck Slider24 sliding patio door offers you excellent design, high performance and impressive aesthetics. Perfect for any residential project with class-leading security, weather performance, product strength and energy efficiency.
Supply only PVCu sliding patio doors.
Available in over 26 colours and perfectly matching our range of Deceuninck PVCu windows and residential doors, our Slider24 patio door lets you provide a complete home solution for your customer. One quality brand with a single point guarantee and a coherent look throughout any home.
Choose from two, three or four panel doors up to 2400mm high and with each panel at up to 1500m wide. Therefore this door is perfect for large span sliding doors up to six metres wide.
We recommend our quality-made PVCu patio door for all the best features homeowners demand from an exterior door. Even better are the many features helping you to sell this well-engineered sliding patio door with ease.
– 26 Stock colours for the best colour choice with fast lead times.
– High security certified sliding door with optional upgrades for even better protection.
– Engineered for excellent weather performance, therefore ideal as an exterior patio door.
– The benefit of a low threshold on a PVCu patio door, usually only available with aluminium, giving you easy access.
– Matches with our Deceuninck 2800 suite of windows.
High security PVCu patio doors.
At Pioneer Trading we help you sell better doors through enhanced security your customers demand. The Slider24 patio door comes as a 'Plus' upgrade for even better home security.
You get a new sash interlock fitted with the trusted ERA locking system. Therefore this door meets the requirements of Approved Document Q and Document M for your new build projects.
Choose from the standard locking system with 6 point locking with bi-directional hooks. Or choose enhanced security with additional corner locks, 12-point locking high security cylinder with 5 times more metal for added strength. As well as this the cylinder looks unlike a standard type, it also acts as an effective visual deterrent
Coloured PVCu patio doors.
With a choice of standard white, foiled plain or Heritage colour, Deceuninck slider 24 doors come with a selection of shades to meet any new or older house. 15 standard colours and 26 Heritage shades make this one of the most colour-rich patio doors on the market.
Every one of our sliding doors comes with quality manufacturing, protected for transportation and with everything you need for a quick, easy and trouble-free site installation.
Get in touch today for a quick quotation and our current lead times on our supply only PVCu patio doors.