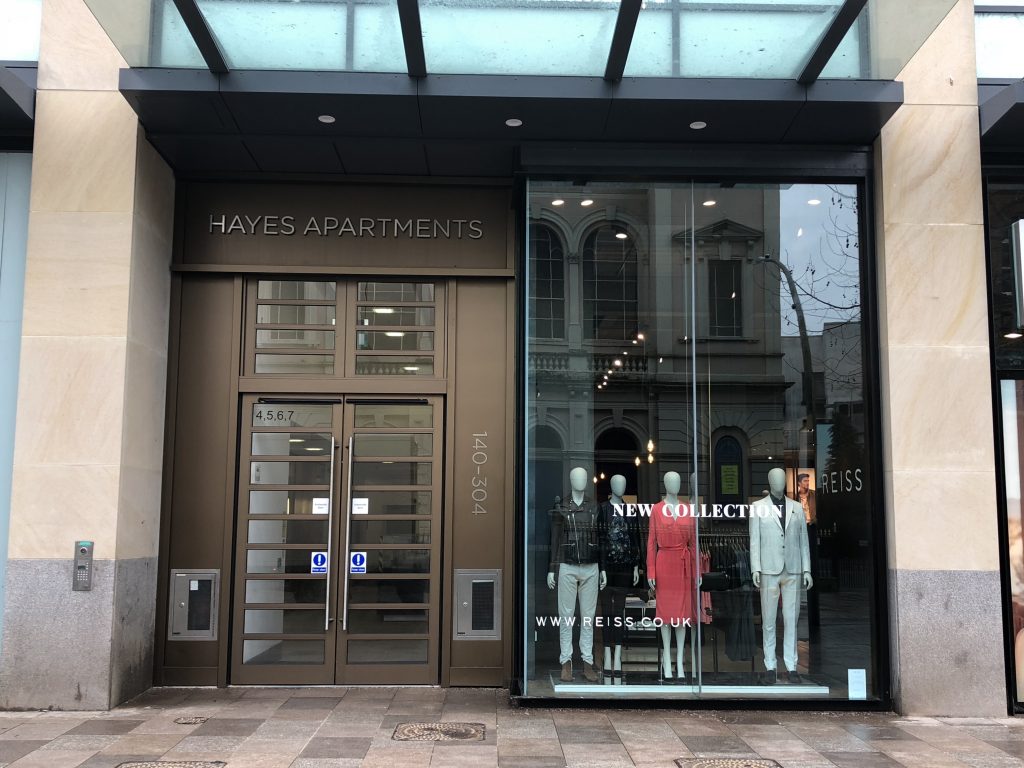 Pioneer Trading is your reliable trade supplier of commercial doors and commercial glazing systems. Trade Supply fabricated commercial doors and shopfronts suitable for shops, offices, factories or schools.
Commercial Doors and Shopfronts.
We supply you the tried-and-tested, ultra-reliable Smart Systems Shopline suite of commercial doors and framing. Available as single or double doors, with a range of thresholds and opening configurations for any type of commercial or retail installation.
Made-to-order, ready to fit and with all the necessary hardware fitted, beads and cills cut to size and ready to install with closer adjustment and general instructions.
Get in touch today for a fast quotation and lead time on fabricated aluminium commercial doors in a range of colours and types.
Single and Double doors.
Thermal or non-thermal
Centre hung, rebated and anti-finger trap doors.
With matching screens.
Big range of RAL colours.
Door Types
Centre hung doors with a low threshold supplied with concealed overhead closer and threshold pivot. Use this product for doors opening in or out,in and out. Ideal for retail premises, restaurants, bars and offices.
Centre hung anti-finger trap doors with the same hardware as the standard door but with a rounded hinge stile. Ideal for public doors and especially in schools, nurseries or colleges.
Rebated doors with a low threshold having a face fixed closer and hinges. Ideal for storage rooms, bin stores, cycle stores and plant rooms. Also available with aluminium louvres or solid panels.
Aluminium Fire Exit Doors.
Our centre hung, anti-finger trap or rebated doors also come with the option of fire-exit fitted with a reliable and compliant panic bar. Available as a full-width panic bar for general use as well as panic exit devices for areas not generally used by the public.
Our aluminium fire-exit doors come with optional outside key access as well as monitoring to the building alarm or fire system.
Access control doors.
Ideal for blocks of apartments or anywhere needing control of who enters and exits the building. Choose from doors with latch locks and electric strikes or optional magnetic locks.
Smart Systems Shopline Commercial Doors and Shopfronts.
Smart Systems Shopline screens in virtually any style up to 3 metres in height and with flexible widths. You benefit from a simple to assemble modular system, with square cut joints having a convenient screw-port design. As a result, this system makes site installation quick and easy.
You can also create continuous runs of screens thanks to the two part mullion arrangement, simply clipping together on site. With thin 50mm site lines to mullions, transoms and outer frame, it is also a cost effective option.
Range of profiles for virtually any ground floor screen design.
Integrates with Shopline commercial doors and accepts opening windows.
Full RAL range of colours.
Get in touch today for a fast quotation and lead time on fabricated aluminium commercial doors in a range of colours and types.
All our doors come with even more options such as the full RAL colour range to meet your building requirements, client or architect specifications.