Gerda Leading the Way in Residential Front Doors
With a rich history spanning over 35 years, Gerda has emerged as the undisputed market leader in the production of doors in Poland. Their extensive range of residential doors have set the standard in the industry. At Pioneer, we proudly specialise in distributing Gerda's exceptional front door range in the UK.
Gerda's mission has always been centred around exceeding customer expectations through innovative products and cutting-edge hardware. They understand that residential doors must seamlessly blend ease of operation, durability, and security without compromising on any aspect. In addition to their commitment to delivering superior products, Gerda is deeply dedicated to sustainability. They take pride in manufacturing doors responsibly, minimizing their environmental impact.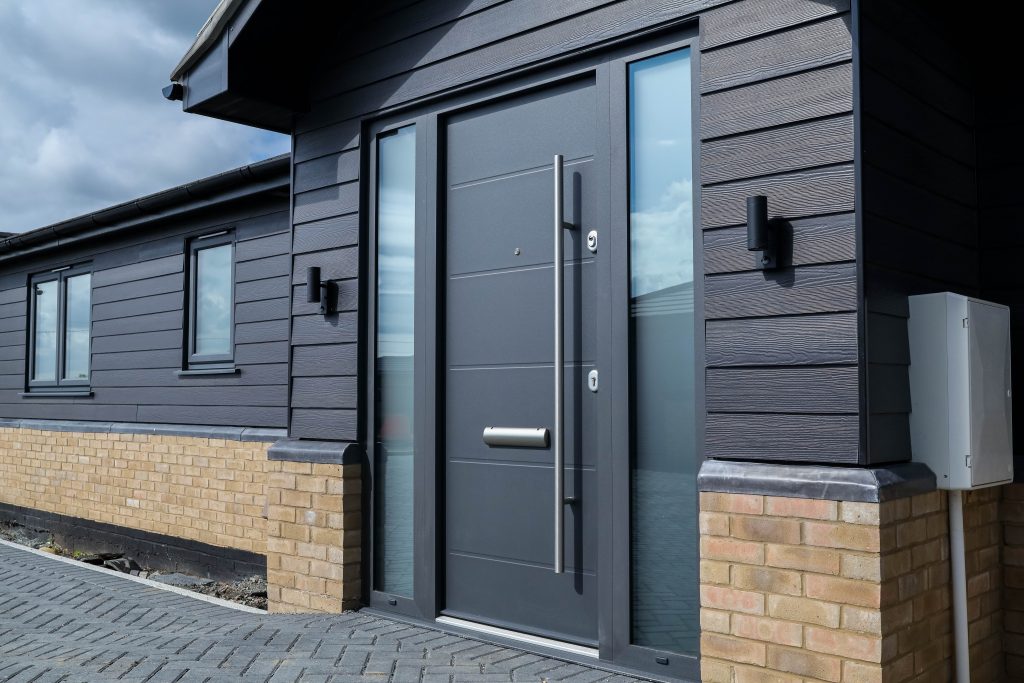 When it comes to securing your home and investing in long-term durability, Gerda Residential Doors outshine the competition. Say goodbye to worries about warping or rotting timber doors—Gerda offers a superior solution that ensures lasting security and peace of mind for homeowners. Let's explore the benefits of Gerda doors and why they should be your top choice for residential installations.
Unmatched Durability: Gerda doors are engineered to withstand the test of time. Unlike traditional timber doors that can warp, rot, or become compromised over time, Gerda doors are weatherproof and built to last Crafted with advanced materials and innovative manufacturing techniques, Gerda doors offer exceptional resistance against wear, tear, and environmental elements. With Gerda, you can enjoy a long-lasting and reliable door solution that requires minimal maintenance.
Enhanced Security: Your home's security is paramount, and Gerda doors are designed with this in mind. Gerda invests heavily in research and development to provide state-of-the-art security features that surpass industry standards. These doors are equipped with advanced locking mechanisms, reinforced frames, and robust construction to deter intruders effectively. By installing a Gerda door, you provide your home with an extra layer of protection and peace of mind.
Uncompromising Quality: Gerda takes great pride in its meticulous manufacturing process. By producing everything in-house, Gerda maintains complete control over quality assurance, ensuring that each door meets the highest standards. From the selection of premium materials to the precision craftsmanship, Gerda doors exemplify excellence in every detail. When you choose Gerda, you can be confident that you are investing in a top-quality product that will enhance the aesthetic appeal and value of your home.
---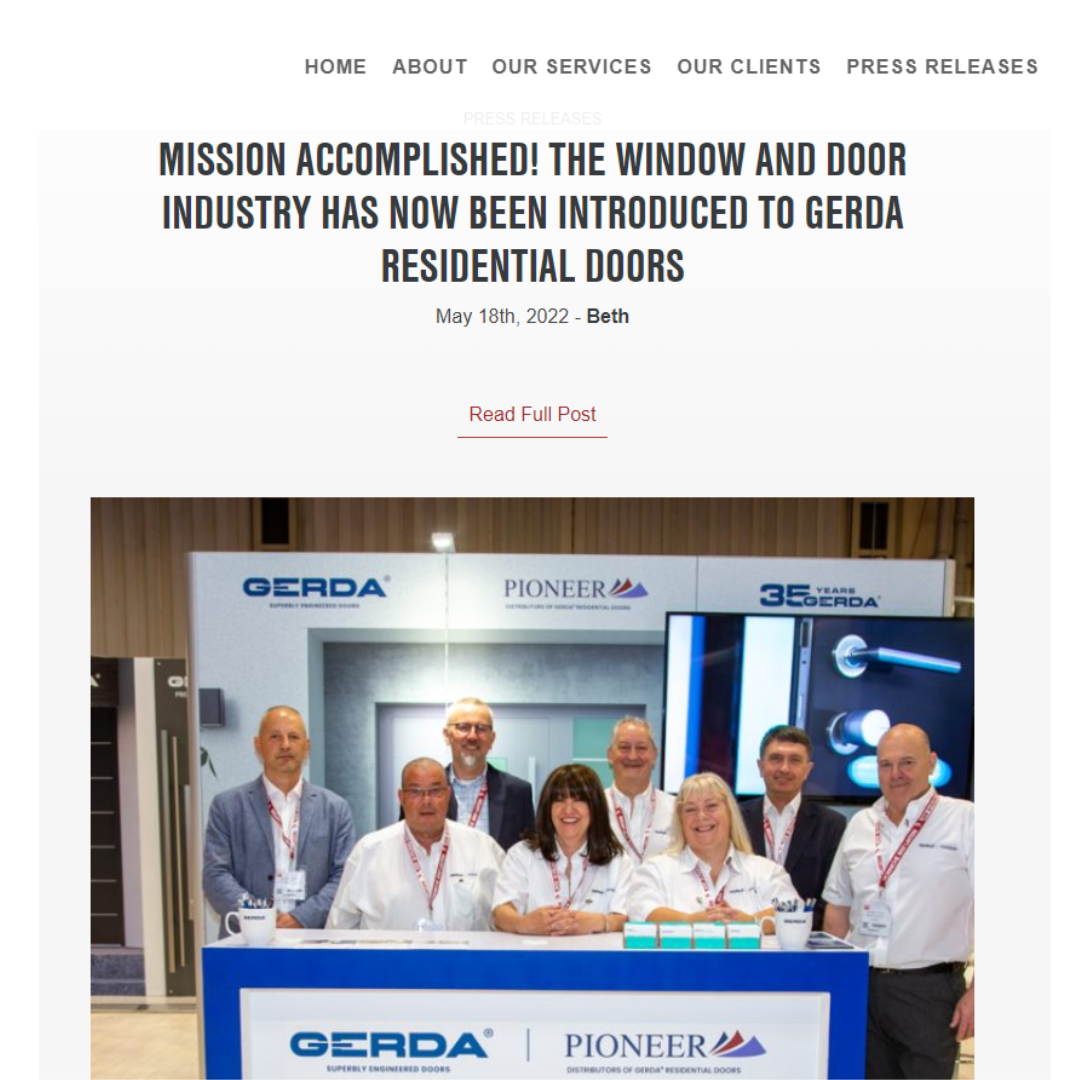 Pioneer: Your Exclusive Supplier of Gerda Residential Doors
Located in Chelmsford, Essex. Pioneer Trading are reputable UPVC window manufacturers and have now become exclusive partners with Gerda to supply and distribute Gerda doors throughout the UK
At Pioneer, we have meticulously curated a network of trade partners strategically positioned across the country. If you're interested in joining our esteemed network, simply submit an online enquiry today and take the first step towards becoming a valued trade partner.
With our partnership to become an Approved Installer, you can offer homeowners the unmatched excellence of Gerda's four distinctive door options, accompanied by their fantastic in-house hardware. By choosing Pioneer, you are choosing to deliver nothing but the absolute best to your customers.
Experience the advantages of partnering with Pioneer as you bring the top-of-the-line Gerda residential doors to your customers. Our commitment to exclusive distribution ensures that you have access to a product that sets itself apart from the rest. Don't miss out on this opportunity to elevate your business and offer homeowners the ultimate in quality and security.
Contact Pioneer today and embark on a rewarding partnership that will revolutionize your door installation services. Together, we can provide homeowners across the UK with the unparalleled craftsmanship and innovation that Gerda and Pioneer are renowned for.
---
Why Gerda Doors?
Since Danny introduced Gerda entrance doors to an unsuspecting UK replacement window and door industry at last year's FIT Show and reinforced at the show's most recent outing, Gerda Doors is now a thing, a brand, a part of the UK window and door market.
Please see our video below on YouTube, where our Managing Director Danny Williams explains: What's different about Gerda residential doors? Everything!