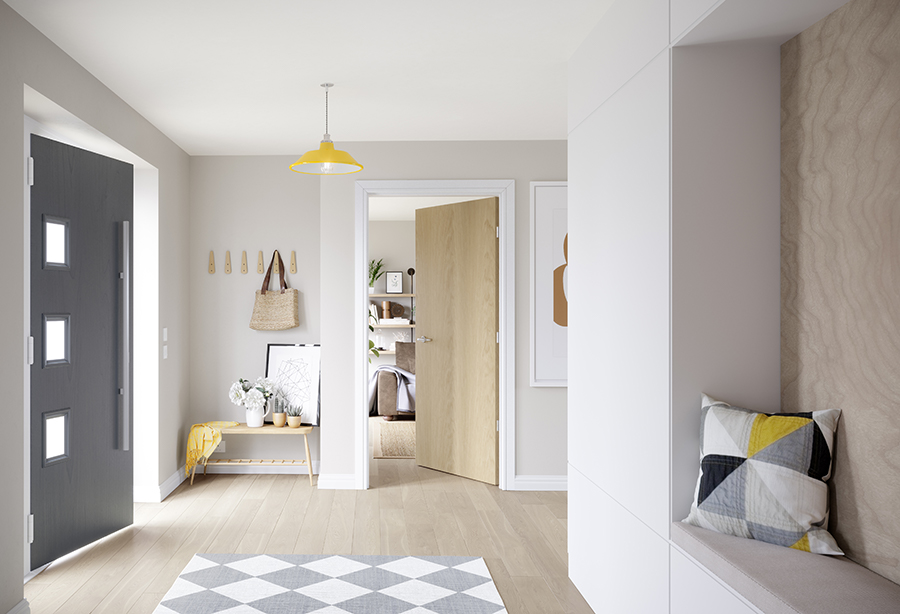 COMPOSITE DOORS BY DOOR-STOP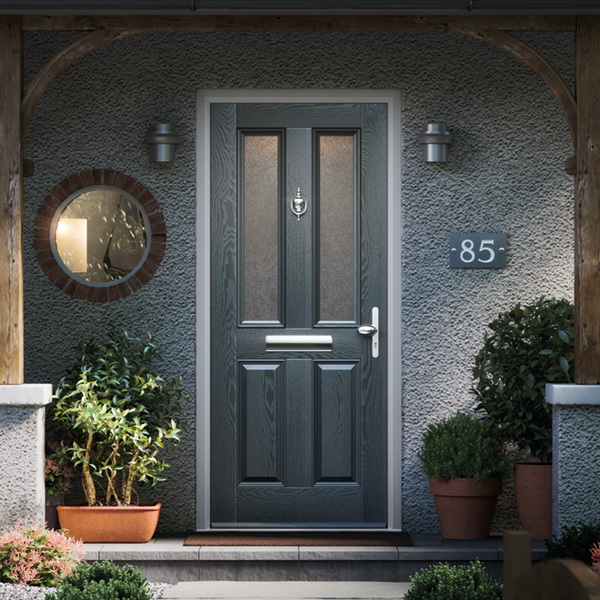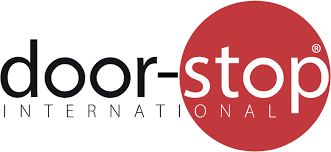 GRP Composite Doors
"In April 2008, Door-Stop revolutionised the composite door industry by introducing a completely new approach. Their aim was to make these doors easy to purchase, readily available, uncomplicated, and highly marketable – all qualities they had not previously possessed.
Door-Stop are committed to delivering uncompromising quality. They've carefully combined materials to provide you with the ultimate in strength, low maintenance, security, and weather resistance. And, of course, they boast an impressive appearance too.
This unwavering commitment to simplicity has propelled Door-Stop to become the preferred choice for pre-fabricated composite doors.
Call our friendly Team on 01245 362236 for a free quotation.
---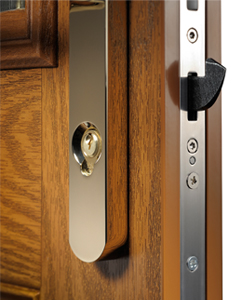 The Edges
At the hinge edge of your door, there's a durable PVC edging. We skillfully cut through this edging to ensure that your chosen hinge fits seamlessly within the door's edge.
To enhance the door's strength, we've integrated a full-length, 4mm thick, powder-coated aluminum lock strip along the lock edge. This design allows your preferred lock to sit flush within the door, ensuring both security and durability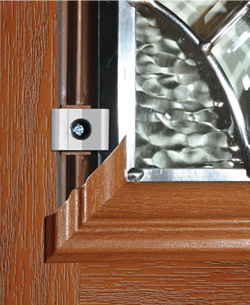 Reglazable
While crafting a door solely to hold glass may seem straightforward, it's crucial to consider what happens when the glass unit needs maintenance or replacement. That's where the advantage of having a Door-Stop door becomes evident.
Their proprietary glazing cassette, protected by a patent, offers a unique solution. It can be easily removed from the inside, allowing you to effortlessly replace the glass and reuse the cassette. No need to worry about damaging the door while attempting complex deglazing methods – with Door-Stop, it's a hassle-free process.
Thresholds and drips
Door-Stop are passionate about delivering doors that not only perform exceptionally but also look their best. Even though our wheelchair thresholds are a mere 15mm high and fully Part M compliant, they understand the importance of aesthetics. That's why their wheelchair thresholds seamlessly match the external color of your chosen door frame, automatically, without the need for you to make a specific selection – it's their standard offering.
Similarly, when you opt for a colored door, the aluminum door drip is meticulously matched to that exact hue. While the door drip plays a crucial role, they understand that with the many stunning features of a Door-Stop door, you want every aspect to contribute to its overall beauty."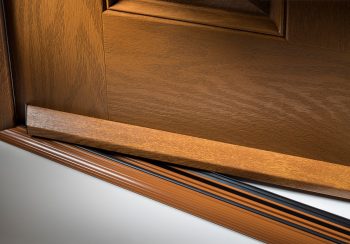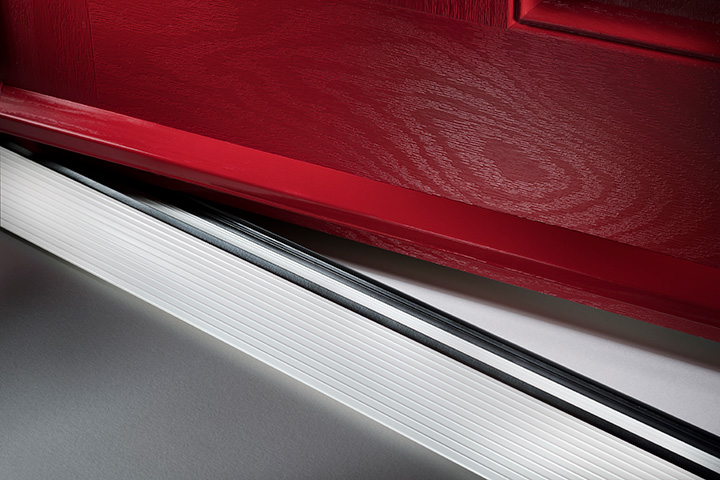 Exitex MDS25
This enhanced threshold option, applicable to all Door-Stop standard and FD30 doors, boasts a generous width of 115mm, offering increased installation versatility.
The MDS25 threshold also excels in weather resistance, thanks to a compression rebate seal rigorously tested for performance in conditions up to 150Pa air and water pressure. Additionally, it provides superior thermal efficiency through an enhanced thermal break.
Thirteen door colours
Your door can be as unique as your imagination desires. Our recent addition of three vibrant door colors – Poppy Red, Duck Egg Blue, and Black Brown – to our existing palette of ten (White, Black, Blue, Red, Green, Oak, Darkwood, Cream, Grey, and Chartwell Green) allows for endless customization.
Furthermore, we offer color options for all sides of the door and provide nine frame color choices (white, mahogany, Cherrywood, oak, white grain, brown-black, grey, cream, and Chartwell green) that beautifully complement your selected door color. With the ability to configure hardware in gold, chrome, black, white, and contemporary finishes, you'll discover that there are over 900 billion unique Door-Stop door possibilities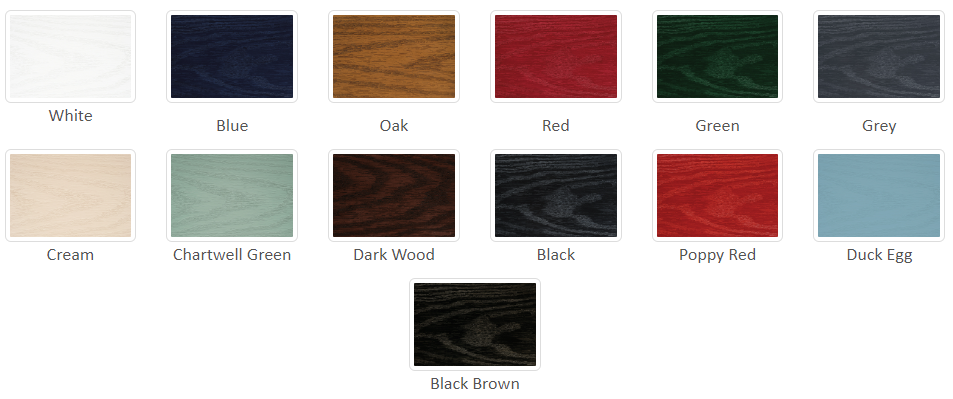 ---