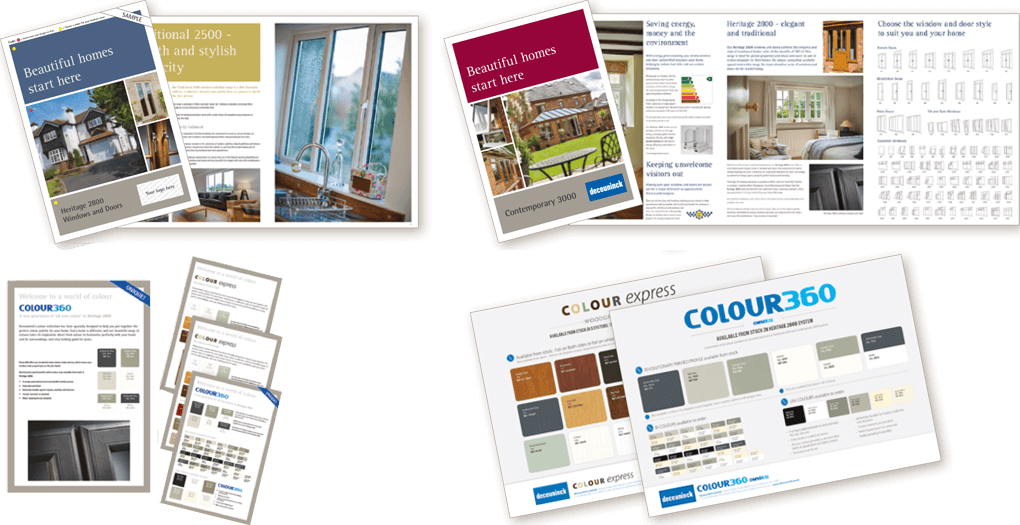 A full suite of tailored literature and sales tools available from our expert design team to help you sell in the home.
We have teamed up with Deceuninck which allows us to offer their unique platform of marketing materials, which you can tailor with your own branding on content. These include bespoke Brochures, Rollfolds, Literature Folders, Posters, Direct Mail, E-shots, and more!
Change the pictures. choose the colours, make the words work for you and brand it all. With top quality print and small order quantities at competitive prices, delivered directly to you, it has never been easier to brand your company! And all work can be adapted as online PDF's to be uploaded to you website.
Available NOW to tailor and order from www.mybrandhub.co.uk: 
16 page A4 brochures for our 2 systems:

Traditional 2500
Heritage 2800
Combined 2500 & 2800
6 page A4 Rollfolds for our window and door ranges:

Traditional 2500
Heritage 2800
Double-sided A4 inserts to go with the Rollfolds to help you and your customers sell our wide Colour range:
An oversized-A4 folder to house all your bespoke literature. The folder includes a business card slot.
A2 Posters for our Colour range, ideal for show areas:
Tailored Direct Mail and Eshots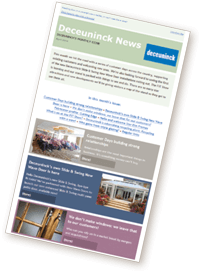 Costs
To view the costs associated with using the MyBrand bespoke marketing materials, please refer to the document below: