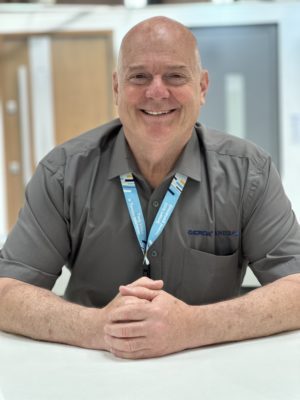 Your Trusted Supplier for Quality UPVC Windows in Chelmsford, Essex
For over two decades, Pioneer Trading has been your reliable manufacturer of UPVC windows in Chelmsford, Essex. Our commitment to excellence and customer satisfaction has made us a trusted name in the industry.
Our founder and Managing Director, Danny Williams, brings extensive knowledge and experience to the window trade. Combined with our well-trained team of professionals, we consistently deliver top-notch UPVC windows that offer excellent value for your investment. Call our friendly team on 01245 362236
Partnering with Professionals: UPVC Window Installation in the South East
At Pioneer Trading, we've established a vast network of trusted installers across the South East of England. These professionals have partnered with us because they know we deliver quality products and exceptional service.
Our team is dedicated to providing not only high-quality UPVC windows but also expert guidance and support. Whether you're a seasoned installer or a DIY enthusiast, we're here to ensure your project's success.
Finding Your Perfect Installer: UPVC Windows in Chelmsford & South East
Searching for a reliable installer in Chelmsford, Essex, or the wider South East? Look no further. Our friendly team is ready to assist you in finding the most suitable installer for your window installation needs.
We understand that each project is unique, and we'll provide personalized recommendations to ensure a seamless and stress-free installation experience.
Affordable Excellence: Double Glazed Window Prices in Chelmsford
UPVC window prices can range in price, based on the following:
window model
frame type
glass type
window size and quantity
hardware
personalization options.
Our continuous industry research ensures that our pricing remains competitive without compromising on quality. We believe in providing affordable excellence to all our customers in Chelmsford and Essex.
Discover Deceuninck: Our Preferred UPVC Window Brand
Join the ranks of satisfied homeowners and installation partners by choosing Deceuninck windows, the brand we favor and trust. Explore our comprehensive range, which includes the Deceuninck Traditional 2500, Heritage 2800, and Heritage Flush Sash, in our downloadable brochures.
Deceuninck windows are known for their exceptional quality, energy efficiency, and aesthetic appeal, making them an ideal choice for enhancing your home.
Elevate Your Home with UPVC Windows by Pioneer Trading
Transform the look and energy efficiency of your home with Pioneer Trading's UPVC windows. Our extensive collection is designed to meet your unique requirements and elevate your living space's aesthetics and performance.
From traditional to contemporary styles, our UPVC windows cater to a wide range of tastes and preferences. Start your journey to a more beautiful and efficient home with us. Simply fill out your details on our contact form and we will be in touch.