Pioneer Trading manufactures trade supply windows and doors for home improvement businesses, property professionals, builders and the general trade market.
Deal Direct with a trusted window and door manufacturer.
When you work with us, you benefit from not only dealing directly with the manufacturer but also a one-stop-shop for all your home improvement requirements. We provide an overview of our product range and why you benefit from buying your ready-made windows and doors from Pioneer, in addition to competitive prices, impressive lead times and personal service.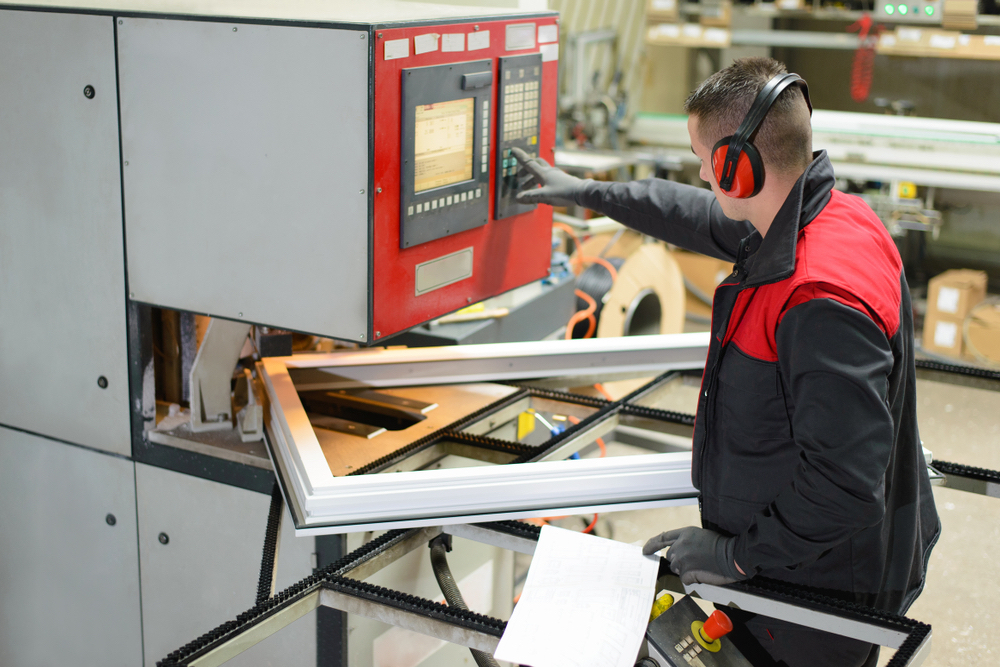 We believe we know you as a customer and the market you work in. Therefore whether you are an installer, builder or window business, you demand service, reliability, quality and consistency above low prices.
The entire team at Pioneer Trading are proud of our long association with our hundreds of trade customers, who for years, rely on us to help them complete their products on time. You will find our entire range of products easy to sell, simple to fit and provide good margins too. We are just a phone call away.
Trade supply PVCu windows and doors.
We are well aware you have a tremendous amount of choice when it comes to where to buy your windows. The PVCu window market is a very competitive space with builders merchants, trade counters and a big selection of manufacturers to choose from.
Deceuninck and Synseal are our core systems for our residential and commercial windows and doors. Deceuninck and Synseal both have a long and trusted reputation in the diverse UK home improvement market.
However, being a trade supplier also means helping you sell. You not only want to provide your customers desirable, secure and energy efficient product. You also need confidence that these are beautiful windows and doors your customers will love for their homes.
Deceuninck, in particular, offers what we consider to be one of the best window and door ranges in the UK today. Not only is Deceuninck established in over 75 countries, but they're also one of the top three systems companies. Their products are incredibly well-engineered, long-lasting, reliable, easy to fit, and attractive.
The latest Heritage Collection of windows and doors is one of the most coveted timber-replacement systems on the market today. This new collection of timber-look windows comes in over 26 colours, flush sash doors and windows and several profile options. Choose from flush, sculptured or chamfered sashes as well as other accessories and aesthetic enhancements. You benefit from a product you can sell easily with improved margins. Your customers benefit from one of the most desirable windows and door suites to enhance their home.
Made to order aluminium windows and doors.
For new extensions, sliding and bifolding doors as well as the latest steel-look systems, nothing beats aluminium. Slim, strong, rich in colour, energy efficient and secure. Aluminium remains a growth sector for home improvements.
However, late prices, long lead times and unreliable service, especially on coloured aluminium has always plagued the supply chain. As a result, some installers choose to avoid aluminium.
At Pioneer, we make selling and buying aluminium windows and doors easy. First of all, we are as dedicated to making aluminium as we are PVCu. For you this means you get the same fast prices on our aluminium products as you do on pvcu, even in special colours. As well as this we stock more aluminium material where others extend their lead times waiting for stock from the systems company. Buy your fabricated aluminium windows and doors from us, and you get peace of mind. We help you comfortably sell more aluminium without the extended lead times of other suppliers.
Even better, as a substantial manufacturer, we also enjoy excellent buying power compared to smaller fabricators. This means your aluminium products are competitively priced too with better margins.
Our range of aluminium windows covers all the traditional and latest products. We offer the full Smart Systems range of windows including the products you won't always find with other suppliers such as the latest aluminium flush casement windows and steel-replacement windows and doors.
Put us to the test and get a windows quote today.
Send us your next project for a quotation and put us to the test. We guarantee an excellent service such as quick quotes, a smooth ordering process and communication throughout.