Improve your door sales with the brand new range of Stellar Aluminium Doors available from Pioneer trading.  Brand new, slim, robust and expertly crafted by us.  These doors are the latest in aluminium profile, door design and technology.  Stellar doors also come with a desirable flush sash detail inside and out.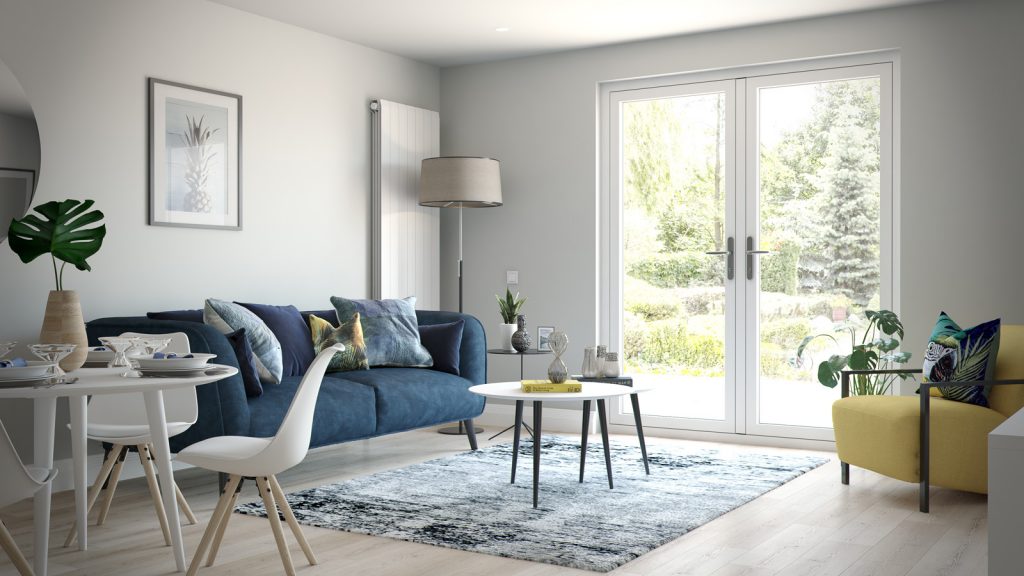 Trade Supply Stellar Aluminium Doors.
Suitable for all your residential property projects, our new Stellar aluminium doors come as single or double doors opening in or opening out.  The entire Stellar system is integrated, meaning these doors work alongside the latest Stellar windows range too.
Ideal for rear French Doors, front or side single doors, new porches or for as balcony doors to bedrooms or apartment. Stellar doors come with meticulous construction and modern design. Fast fitting is their best feature as well, making these perfect for you as an installer, builder or other property business.
Doors come with a mechanical or mitred corner joints.
Flush sash design for the latest look and best aesthetics.
Combine with fixed or opening windows for impressive glazed screens.
Optional midrail section with letterplate facility if required.
Low threshold option.
Internally beaded and all profiles with pre-inserted gaskets.
Designed for you the installer, Stellar doors offer clean lines, maximum security and excellent weather performance.  Choose from double or triple glazed doors with U-Values as low as 1.3Wm2K.
All profiles are square and use the same outer frame available with windows for a neat and cohesive look in your residential property projects. Internal glazing beads come as standard ready to accept your glass. Or if we supply our glass to you, this comes as toughened units with a soft-coat low-emissivity coating, warm edge spacer bars and argon gas fill.
Coloured doors available from stock.
Choose from the following stock colours, promising a fast delivery to your works or site (subject to any delivery terms)
Signal White
RAL9003 Flat Matt
Anthracite Grey
RAL7016 Flat Matt
Anthracite Grey / Signal White
RAL7016 / RAL9003 Flat Matt
Or choose from our range of non-standard colours and unique RAL colours.
Cream
RAL9001Flat Matt
Agate Grey
RAL7038Flat Matt
Slate Grey
RAL7015Flat Matt
Chocolate Brown
RAL8017Flat Matt
Jet Black
RAL9005Flat Matt
Anthracite Grey
RAL7016Textured
Easy-fit Stellar Residential Doors. 
The best feature of Stellar doors is their innovative glazing bead design and pre-inserted gaskets.  The installation has never been faster.  Your door frames come with the gaskets and seals in place.  Even the door beads have the gasket fitted.
The advanced new bead design makes these doors faster and easier to glaze. Beading is easy, and there is no additional wedge gasket to insert for even more time-saving on site.
Our new doors come complete with a range of aluminium and timber look cill options and even suit PVCu cills too. Also available are frame extensions, trickle vents, bay poles and other ancillary profiles.
Get a quote today for Stellar Aluminium Doors.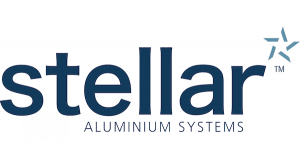 Our sophisticated new doors offer you slim frames for less frame with bigger glass panels.  Swift installation, reduced site waste and some of the best aesthetics are other great reasons to get in touch today and find out more.
Four simple steps are all it takes to get a quote for supply only residential doors. We then get back to you quickly with a quote and lead time.
Your door arrangement, hanging, size and any framing, viewed from the outside.
The frame colour or your frame colour inside and out if different.
Cylinder locking option, internal and external handle options.
Choose any accessories such as trickle vents, cills, trims and add-on sections.
Every one of our doors receives a full quality inspection. We deliver to your works or on-site, fully protected and ready to install. Get in touch today for your free quote and to find out more.