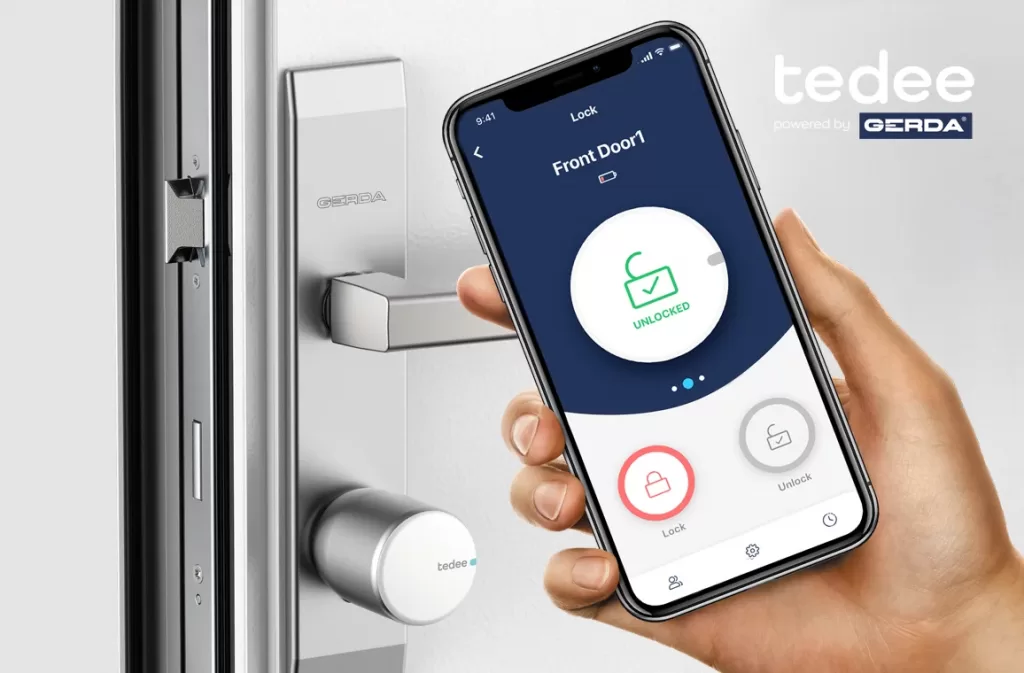 Introducing the Gerda Tedee Lock: Top-Notch Security at Your Fingertips
The Gerda Tedee Smart Lock is a cutting-edge smart lock that brings convenience and top-level security to your home. With the touch of a button on your smartphone, you can easily lock or unlock your door, providing seamless access control.
This smart lock boasts advanced security features, ensuring your peace of mind. It uses AES 256-bit encryption, the same level of security employed by banks, to protect your data. Additionally, its two-factor authentication provides an extra layer of defence against unauthorized access.
Gerda Tedee Lock is equipped with a secure PIN entry system, enabling you to create unique codes for family and guests. Moreover, the lock sends real-time notifications to your phone, keeping you updated on any suspicious activities.
With its user-friendly interface and robust security measures, Gerda Tedee Lock takes home security to the next level, offering you an intelligent and reliable solution for safeguarding your loved ones and valuables. Experience the true essence of Gerda security with the innovative Tedee Lock.
Additionally, the Gerda Tedee Lock integrates seamlessly with other smart home devices, allowing you to create a comprehensive home automation system that enhances security and convenience.
If you would like to see a fun visual on the Tedee smart lock and how to install, please watch our YouTube Short "What is the Tedee Smart Lock"