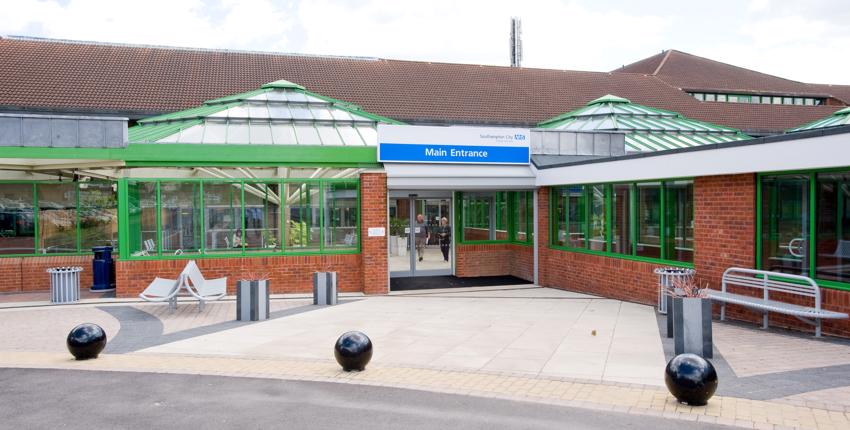 Royal South Hants Hospital
The Royal South Hants Hospital, known locally as "The RSH", is a community
hospital in Southampton. It is managed by NHS Property Services
At Pioneer Commercial, we take immense pride in helping businesses transform their spaces into energy-efficient, environmentally friendly havens. In a recent project that we undertook, we had the opportunity to revamp The Royal South Hants Hospital in Southampton and make it significantly more sustainable. Here's a brief overview of the transformations we achieved:
Window Upgrades for Maximum Efficiency
We began by removing outdated single-glazed aluminum windows, notorious for letting heat escape and energy bills skyrocket. In their place, we installed cutting-edge triple-glazed UPVC windows with solar-reflective properties. These energy-efficient windows not only enhance insulation but also reduce heat gain, keeping interiors comfortable all year round.
To further bolster the windows' thermal performance, we utilised the innovative Triotherm thermally efficient window mounting system, ensuring airtight and energy-saving installations.
Say Goodbye to Asbestos
Safety is paramount, which is why we meticulously removed asbestos window boards. We replaced them with easy-to-maintain UPVC internal window boards and trims, ensuring a clean and secure environment.
Insulation and Energy Generation
To tackle energy waste, we applied new insulation and render to each bay, effectively minimizing heat loss through the building's walls. The next step involved cavity wall insulation, which further bolstered the structure's energy efficiency.
But we didn't stop there. We introduced cutting-edge Air Source Heat Pumps to efficiently heat and cool the premises, reducing energy consumption and environmental impact. Moreover, the installation of Solar Panels harnessed the power of the sun to generate clean, renewable energy.
Results: A Greener, More Sustainable Future
The property not only became more energy-efficient but also significantly reduced its carbon footprint. Our client will now experience reduced energy bills, a comfortable interior environment, and the knowledge that they're contributing to a greener future.
At Pioneer Commercial, we're passionate about helping businesses become more sustainable while enhancing their operational efficiency. If you're looking to embark on a similar journey towards a greener, more energy-efficient future, don't hesitate to get in touch with us. Together, we can make a positive impact on both your bottom line and the environment.