Heritage 2800 windows and doors combine the elegance and style of traditional timber with all the benefits of uPVC. This range is ideal for period properties and those who want to add or restore character to their homes. Its unique, unrivalled, aesthetic appeal makes this range the most attractive suite of windows and doors on the market today.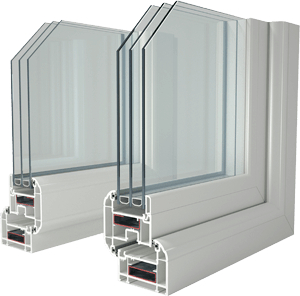 Energy Performance
Our Heritage 2800 double glazed windows achieve an A energy rating, providing superb thermal insulation. We also offer triple glazed windows with a A++ rating for the best in energy efficiency and comfort in the home.
Weather Performance
The Heritage 2800 multi-functional weatherseal is at the cutting edge of modern design and material technology. The unique design ensures unrivalled weather performance and provides a significant reduction in the everyday strain placed on hardware, which in turn increases the lifespan of the window. The weatherseal is also welded at the corners providing a continuous seal further improving the insulating properties of the product.
 
Top Hung Casement
Side Hung Casement
 
Size Tested
1.2m x 1.5m
0.9m x 1.4m
Air Permeability
Class
A4
A4
Rating
600 Pa
600 Pa
Water Tightness
Class
9A
9A
Rating
E1050 Pa
E1050 Pa
Wind Resistance
Class
A5
A5
Rating
2000 Pa
2000 Pa
Insulation
The Heritage 2800 window and door system far exceeds all requirements of not only today's Building Regulations but also future revisions.
Security
The Heritage 2800 window and door system is fully compatible with all standard security hardware, with both windows and doors achieving enhanced security standard PAS 24.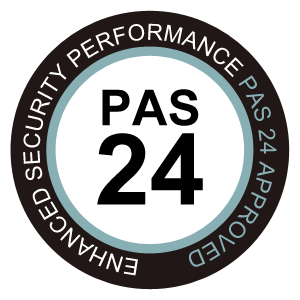 Appearance
With its smooth contours and stunning features, our Heritage 2800 series offers a contemporary and elegant range of windows and doors that complements modern and period properties alike. Combining the traditional look with the latest technology, its symmetrical design gives a property perfect balance and harmony.
Quality
All our products undergo rigorous tests to ensure they are of the highest quality, durability and reliability. So your windows and doors will stay beautiful for longer, with very little maintenance. They are also all recyclable.
Colourways

Our new range of premium woodgrain foils in eight colourways from stock. Each colour has its own matching ancillaries, trims and accessories.
Beautiful authentic 'wood like' finish
Extremely durable
10 year manufacturer's guarantee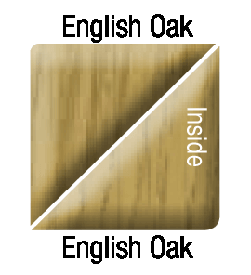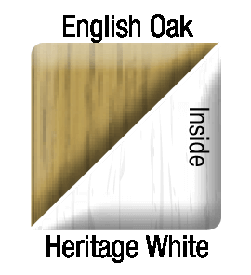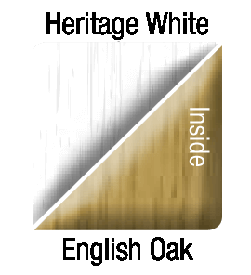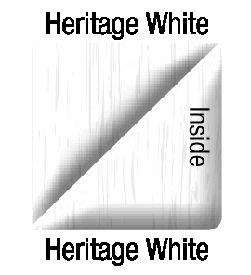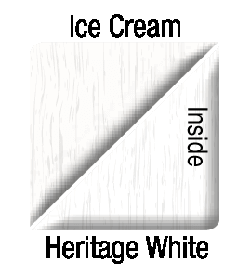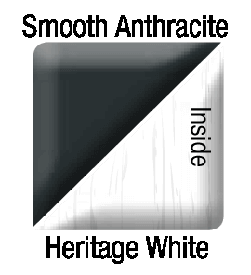 Also available in the colour express range, a unique range of foil colours in 18 colourways from stock, complete with matching ancillaries, trims and accessories.